Popular Nigerian comedian and entertainer, Amarachi Amusi, likewise known as Ashmusy, has recently answered a question on social media.
Through a post she made on her official Instagram page, a fan asked her if she could ever be in a relationship with a married woman. Ashmusy, replying to the fan, revealed that she would never do such because 'Karma' (What goes around comes around) exists and she wouldn't bare it if she gets married and her husband cheats on her.
The fan asked, "Can you date a married man?"
Ashmusy's reply by saying, "No! never because karma is real. I will go mad if my husband cheats on me. I will cry myself crazy, so with thoughts of that, it's a no".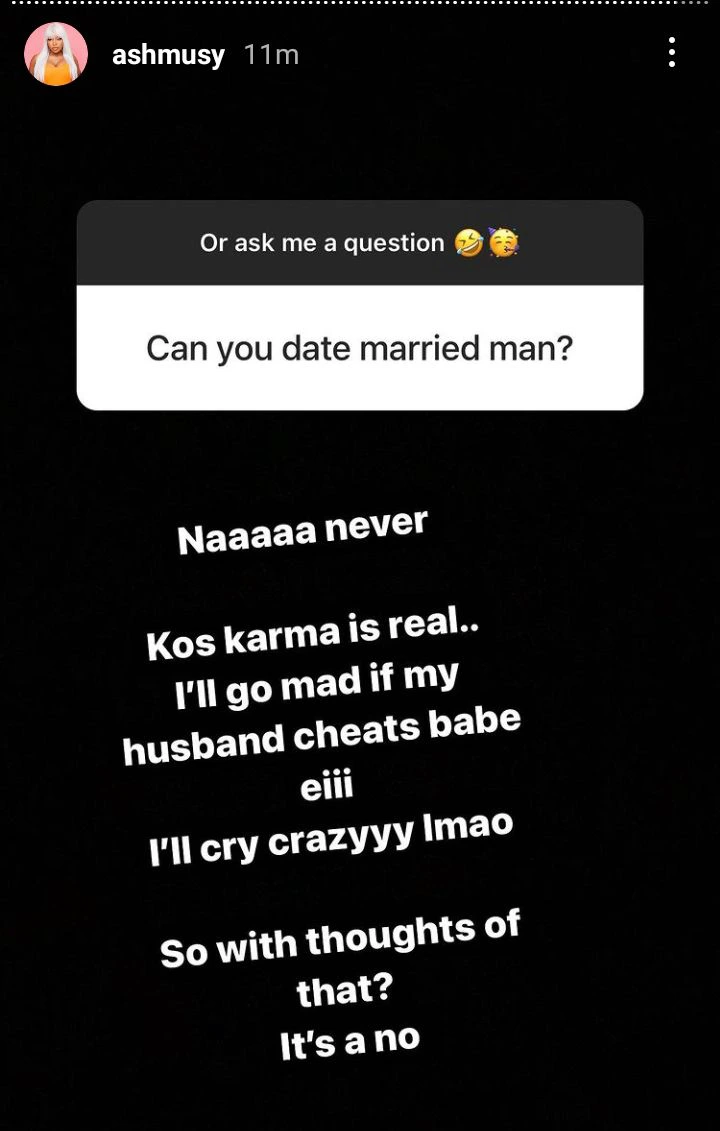 However, Ashmusy has been making waves in the Nigerian entertainment industry ever since she started playing hilarious roles in different comedy skits. She now has over a million followers on Instagram, which has been of great benefit to her.
Kindly share with us your thoughts on this, as we will be expecting your feedback on this.