Most of us are quite familiar with the name Monalisa Stephen, a Plus-Size model, content creator, and body positivity advocate who came into the limelight a few years ago after she was featured in some comics videos and she has been doing great since then.
She recently reveals that she has been living with diabetes for a very long time but it's obvious that this is not her biggest fear in life as she reveals via her Instagram story a few hours ago.
She posted a heartfelt message saying that sometimes she wants to sleep but she can't and it's not only because she is diabetic and this is happening to her because she is not where she wants to be yet and she can't rest until she is satisfied.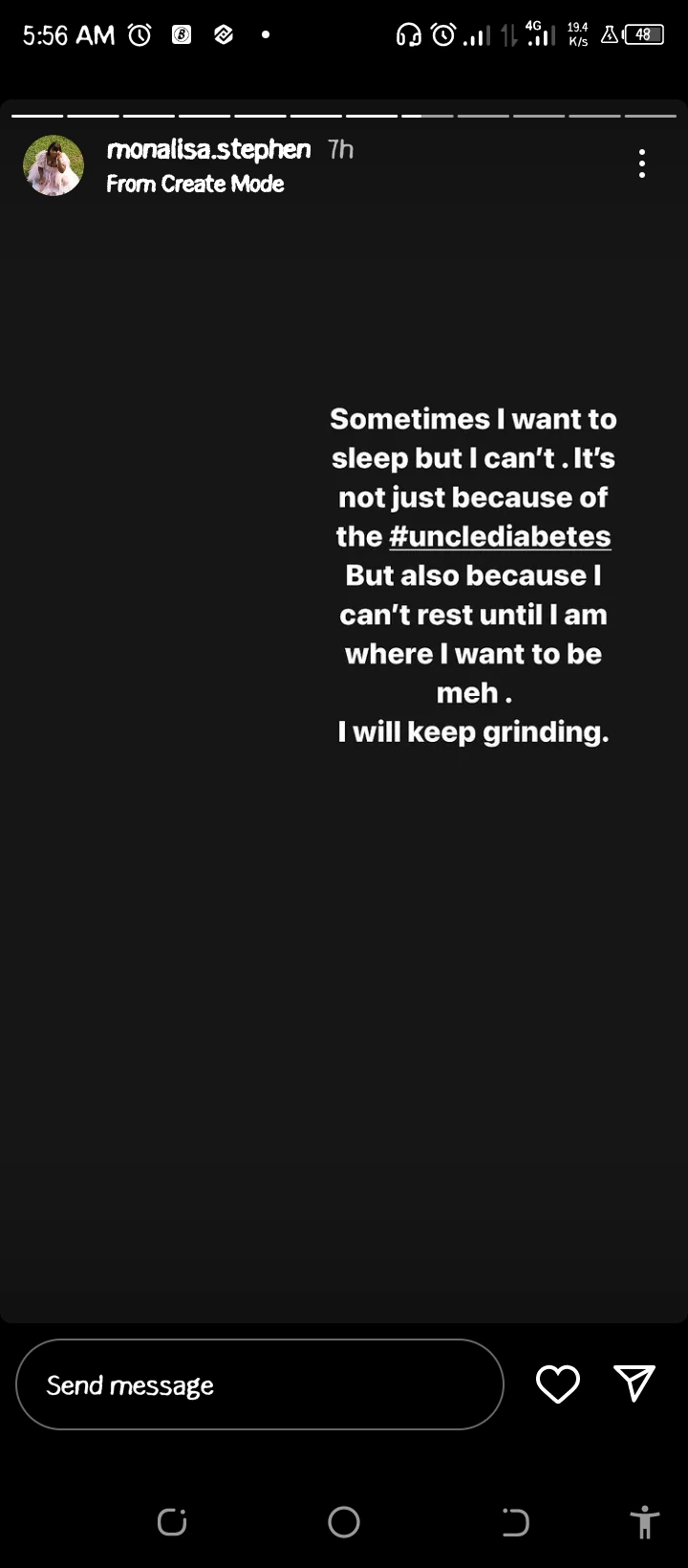 This is an ambitious thought from a strong-willed woman like Monalisa Stephen who has been doing great a job with herself over the years.
Do you agree that she sounds like a man with her thoughts about not going to sleep because she is not where she wants to be yet?