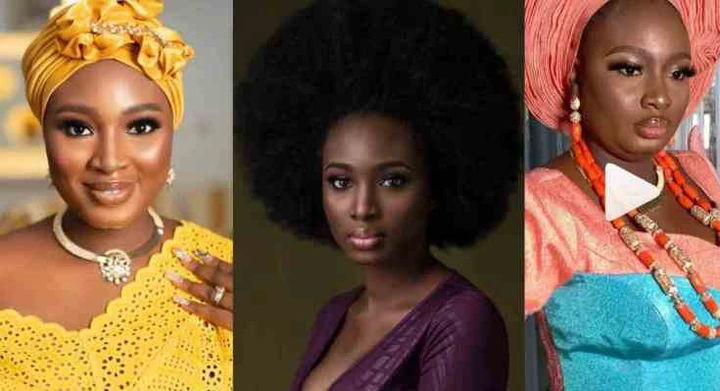 Nollywood actress, Adebimpe Oyebade Adedimeji, popularly known as Mo Bimpe corrected a lady who say that she is light skin in completion after seeing the photo she shared,
Mo Bimpe took to her Instagram page to share a photo that shows her looking dark in completion. Her follower said, "You are not black again, you are light skin with sauce". Mo Bimpe seeing the comment replied, "You don't know me though, I am dark".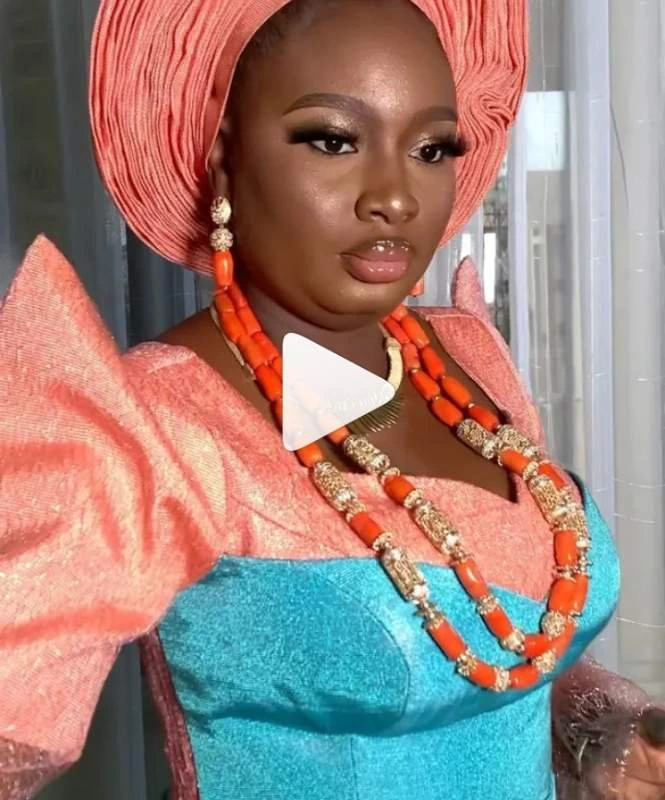 The actress looks different in the photos she shared this evening. She is looking darker than she use to look before. She said it's her real color but other photos she shared didn't make her look that dark
Take a look at the photo above, you would notice the completion is different from the photo she shared.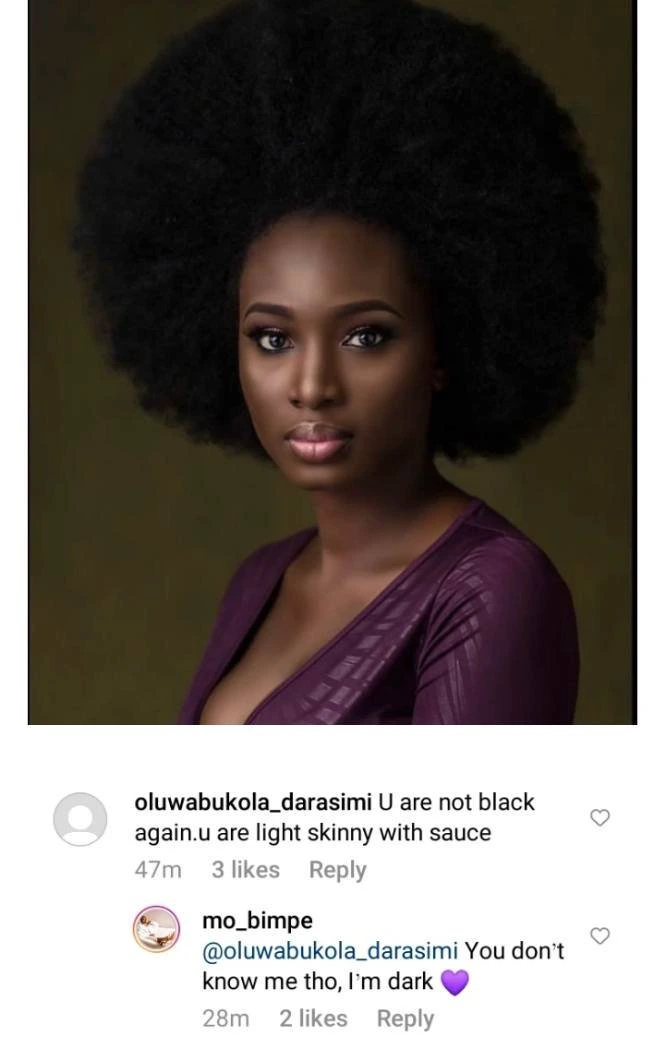 Probably the makeup she put on determines how she looks; light skinned or dark skinned. In the photo she shared this evening, she was trying to give the African look with Afro hair, so it will look perfect when she is dark.