Anita Joseph, a well-known Nollywood actress, responded to a woman who complained about her outfit.
The actress, who is at the moment on holiday with her husband, MC Fish, shared a video of herself in a bikini on social media, although she also donned a yellow top to cover up her body.
In response to the video, a woman going by the Instagram handle @mimibaby47 slammed the actress for showing her body while married.
She stated:
"Madame Zukwanuike! Exposing your endowed body us not necessary, we have seen it, you're sexy but it suppose to be shown to your hubby in the private room"
Anita Joseph responded to the statement right away, indicating that she was not happy with the unasked-for advice.
She wrote: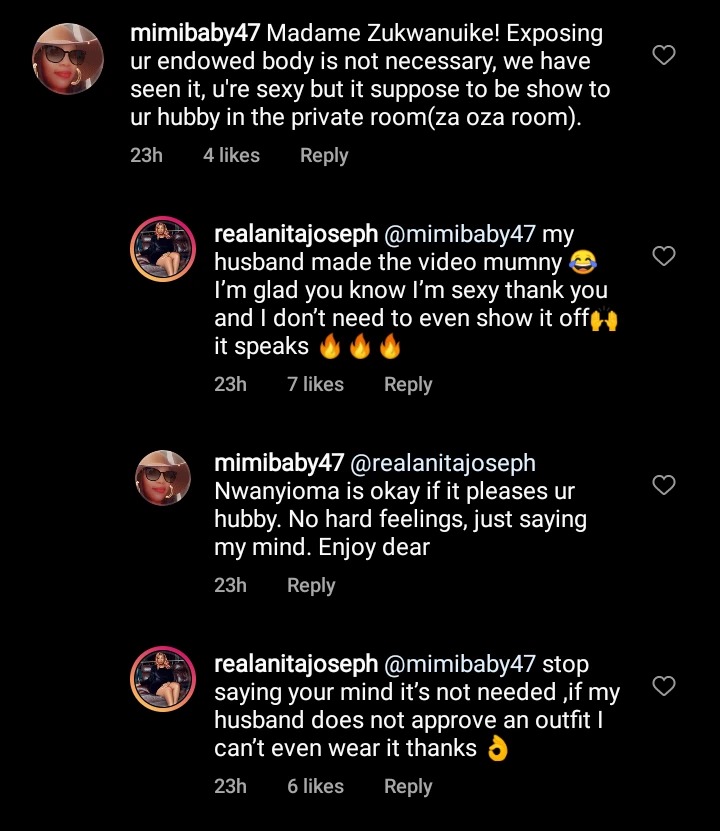 "My husband made the video mummy😂. I'm glad you know I'm sexy thank you and I don't need to even show it off. It speaks."
Share with us your opinion and don't forget to stay tuned for more updates to come.