Yul Edochie, a well-known Nollywood actor and director, has finally disclosed why he opted not to pursue his presidential aspiration.
Prior to this, Yul Edochie used his numerous social media profiles to raise awareness while demonstrating why he is the ideal contender for the presidency in 2023..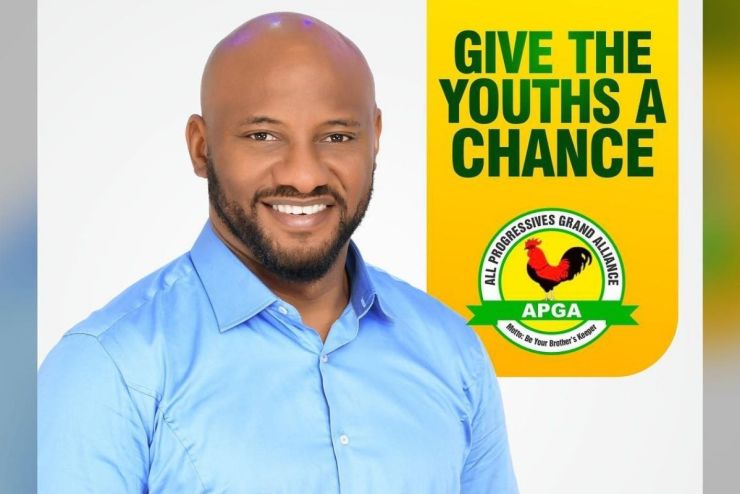 In a subsequent development, Yul Edochie revealed the real reason for withdrawing from the contest on his official Twitter account.
Yul Edochie claimed that after multiple meetings and conversations with the leaders of the All Progressives Grand Alliance, APGA (the party he planned to run under), they came to the conclusion that the party lacked the resources and ability to produce the next president, therefore he abandoned his ambitions.
He wrote:
"I wanted to run for President with APGA. After much consultations & meetings.
"We sat and did our evaluations. We put sentiments aside & embraced facts. Our party is good but does not have the capacity at the moment to win a Presidential seat. So I didn't move further."
See the tweet below: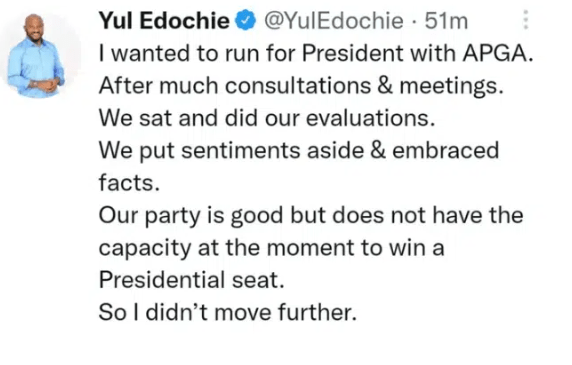 Also, in a recent post, Yul Edochie burst our minds when he claimed that marrying a 2nd wife has brought him blessings and also that God has elevated his two lovely wives, and that shows that God works in mysterious ways.
This post of Yul Edochie indirectly portrays a picture of his first wife not being a blessing to him but he's the same person who sang his first wife's praise for being a blessing to him and their family.
Per the mere understanding we have, Yul Edochie trying to say his second wife has been a blessing to him because his first wife got signed as an ambassador with her arrival and so many things are falling in place perfectly for him.