Some people can be so hilarious and dramatic. And some are so dedicated to their work that whenever they are been called upon will definitely answer.
A video have captured a young man who is said to held from Ghana.
In the viral video the young man was trying and rushing quickly to install a DSTV for his customer during his wedding day.
According to report from Oriental times, in the viral video a car was waiting for him as he was fixing the DSTV for his customer.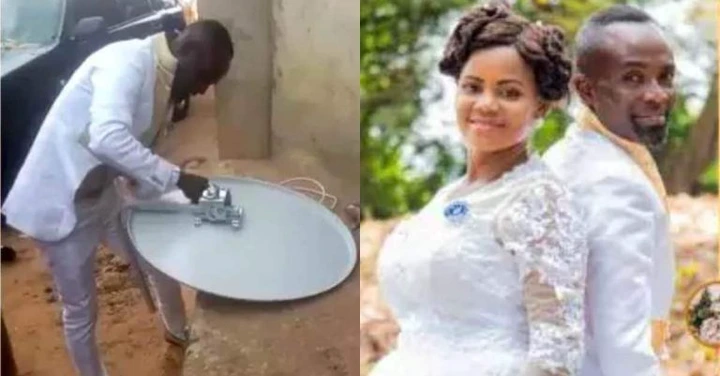 Many have wonder why he couldn't wait for his wedding to be over before going to fix the DSTV.
Watch the second video below:
A lady identified as Yaa Melanin was surprised and really shocked by the incident and decided to share to share it on the internet.
So many people said that he is so dedicated to his work an would sacrifice his wedding for his work.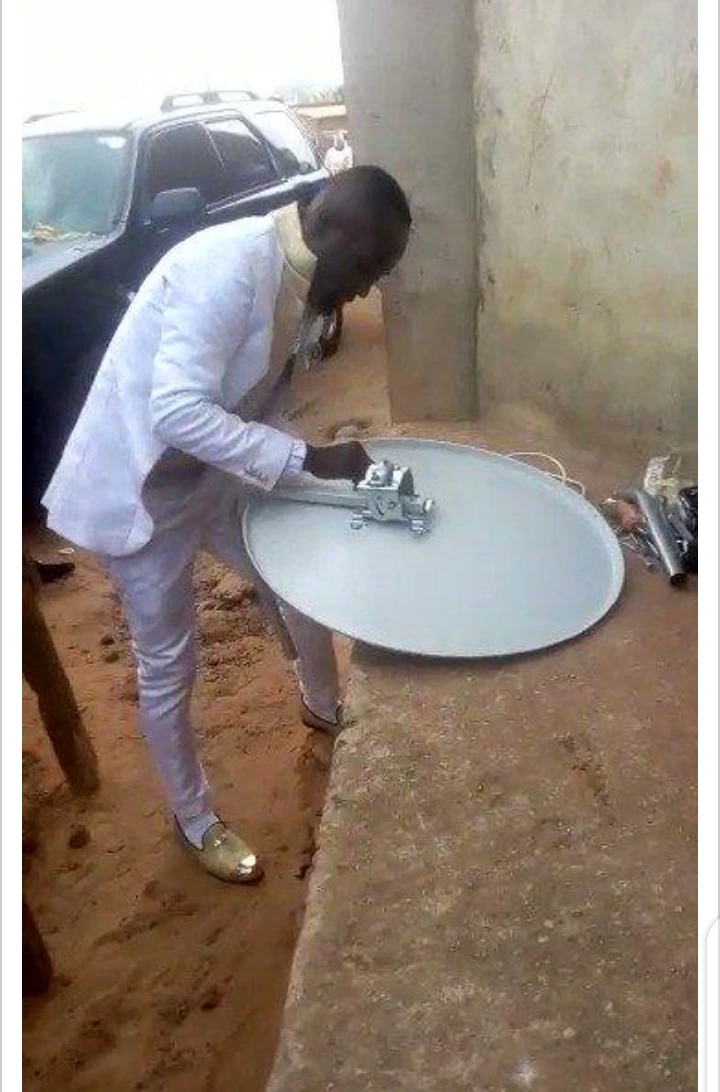 It was also reported that he received several phone calls and didn't pick, probably the bride was calling.
What do you think, is it dedication or foolishness?