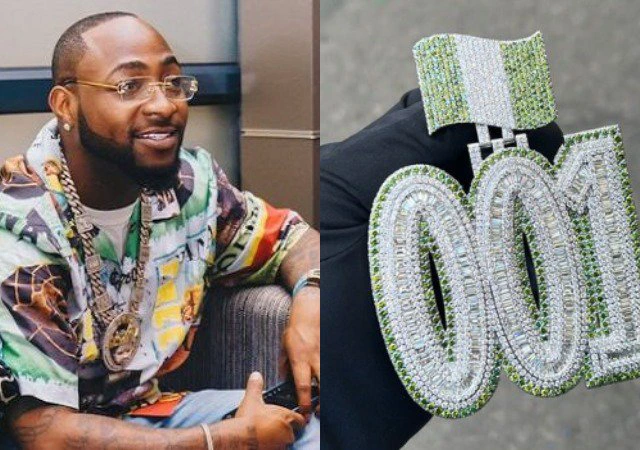 Award winning singer, Davido definitely has no money problems as he just splurged a tidy sum on a new jewelry piece.
The singer showed off his latest diamond encrusted pendant which made in the colors of the Nigerian flag.
Davido shared the photo of the pendant which featured a little flag and the number "001".
He captioned his photo, "I dey burst my own head."
I Dey burst my own head 😅🤯🙏🏾🥰 pic.twitter.com/zvz2nAySLG
— Davido (@davido) February 23, 2022
Meanwhile Popular Gospel singer, Sammie Okposo who was recently called out for cheating on his pretty wife shared a video of them on his Instagram page.
Sammie was not only called out for cheating, he has a baby on the way with the lady he cheated with.
At first he apologized publicly to his wife, then took down the post and made a post about grace and his wife liked it.
His recent post on Instagram revealed that the couple is in Cancun, Mexico having a nice time.