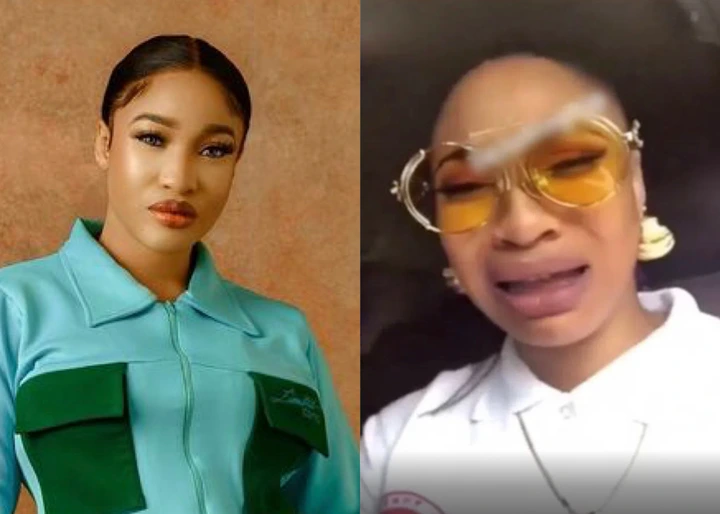 Famous Nollywood actress, Tonto Dikeh has recently reacted after a video of her arrest in Dubai surfaced on the internet. It was reported that this was when Tonto Dikeh and most talked about self claimed Bobrisky were still friends.
As we all aware that Tonto Dikeh and Bobrisky used to be friends before they split up due to one thing and the other. Meanwhile in this video shared by a popular blog on Instagram, Bobrisky was spotted calling his then best friend Tonto.
According to a source, it was reported that Tonto Dikeh and Bobrisky were arrested in Dubai back then due to drug but the later on in an interview, Tonto Dikeh cleared the air that there was nothing like that if not she should have been in jail but it's not drug or alcohol related issue.
In her words, it was a misunderstanding between them and Dubai's security guard which one of the guards said something very derogatory to her in Arabic or Lebanon. It's called Sharamuta which means prostitute, it means a call girl and I was not so dressed.
Long story short, after the video surfaced online hours ago, the Nollywood on screen character couldn't help but reply. Reacting to the video, Tonto Dikeh shared the lyrics of a Jamaican-American musician's song titled 'It wasn't me'.
She wrote: VAWULENCE. It wasn't me #Shaggy
You can watch the video HERE