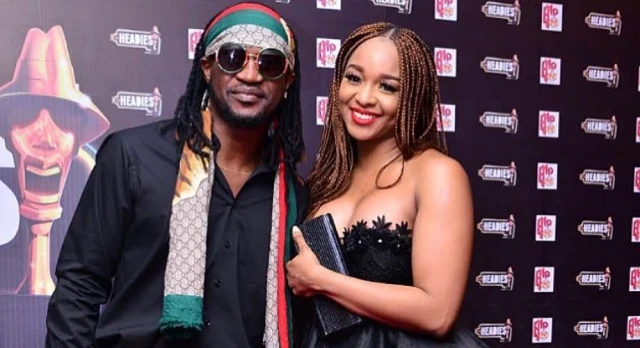 In the recent past, our celebrities have taken their private life issues to social media, especially the ones that have to do with break-ups and divorces. Paul Okoye of the defunct Psquare group has set an example for others to follow, about how to handle matters without involving the social media.
The popular music star who is married to Anita Okoye has reportedly been having marital issues with his wife for sometimes now, to the extent that his wife allegedly filed for divorce. But he, Paul Okoye has not said anything concerning the file on the social media.
His wife, Anita also has not come out online to say anything about the viral news surrounding their marriage. This is what one would call maturity. If they have not sorted out the issues, then they are sorting it out without involving third parties.
There is no point telling people your problems if they can't help you to solve the problems in any way, this is the same scenario with the social media. People are constantly looking for news to gossip about and when you do not give them any news concerning your family issues, then you will live a scandal free life.
Let's learn from the way Paul Okoye and his wife are handling their marital issues.
What do you think? Let's know your thoughts on this article in the comments' section.