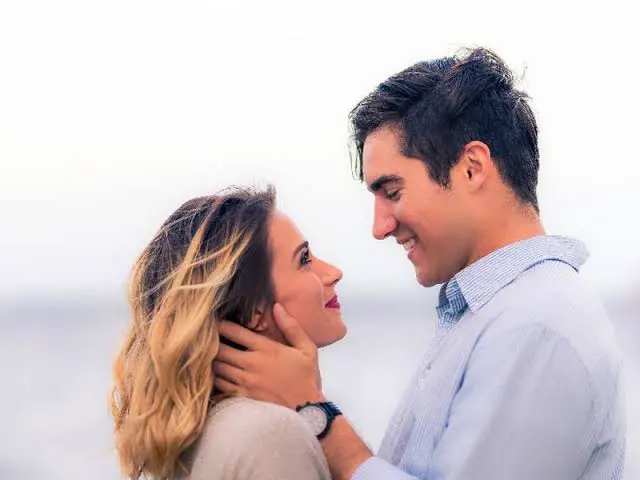 When it comes to having a man fall in love with you, you don't have to go to extremes. Men are mostly visual beings. With their first peek at you, they will decide for you. A man is more drawn to a woman's physical body before evaluating her character and attitude (assuming he is going to evaluate those factors, which most men do not).
Here's how to make a man fall in love with you and focus all of his attention on you.
1. Try flirting with him.
Simply flirt! Men prefer free-spirited, extroverted women, and if you play along with them, they will be drawn to you. Make provocative comments and be fun. You can have a romantic conversation with him. Tell him about how you're drawn to men like him. Give him evidence of acceptance to make him wild about you.
2. You should be able to laugh at yourself.
Being a guy's happiness and delight is the best approach to make him fall in love with you. He will love you more if you can accomplish it. If he is happy when you are around him, he will always look for you, allowing him to be free of your grumpy demeanor and allowing him to perceive you as his delight and be content with you.
3. Let your fantasies run wild on him.
Asking him to assist you in fulfilling your greatest fantasies is a terrific way to win his heart. They want to hear a story about what's going on in your life, especially if it involves your bedroom or love life.
4. Express your love for him by complimenting him.
You should be aware that most men take pride in themselves and enjoy it when others recognize and respect them. So keep complimenting him and his personality. Give him a genuine compliment and don't go overboard with the sweet talk so he doesn't grow bored and tired of you..
5. Pay attention to him
Most men want to be heard, and they don't appreciate it when other people talk over them. Take your time to learn about him and attempt to figure out what he likes and enjoys doing the most. Assist him with some of these tasks. This will demonstrate your interest in him, and he may decide to give you a chance in his life.
6. Send him a text late at night
Most guys unwind at night after a long day at work, and you can call him to express your gratitude for the effort he puts into his job. Tell him how much you miss his company, and he'll set up a time to meet with you. Because you spiced up the relationship by being with him, he'll fall for you.
7. Praying together strengthens the married relationship.
Couples can seek God's guidance through prayer as well. As you pray and come to agreements on issues, that discipline creates unity and strength in the marriage. When things go tough, prayer is a great place to unite and fight for your marriage.