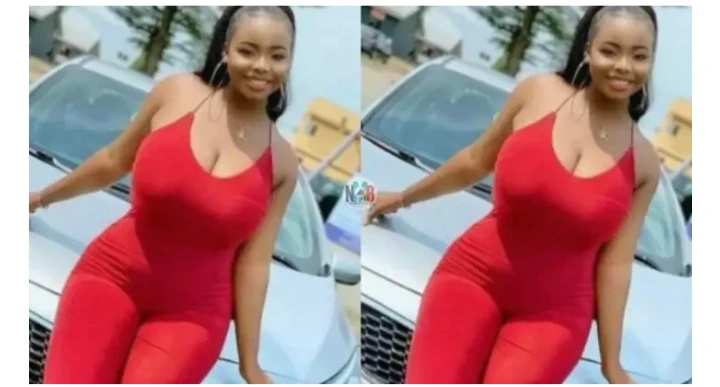 The beautiful woman took it to social media that she is willing to pay 300 k every month to a man who is ready to marry her but the man must meet only one condition to be successful.
The woman said that for him to give 300k to a man who is ready to marry him her, The man must meet only one condition if not two, which is to do the house chores whilst she is working, and also he must be able to be good on the other side. This post caused a stir on the internet and people started commenting, that the reason why she does not have a man it's because she thinks that she can buy a man. she makes herself a man and if she continues with her attitude she will still be single. God gave the responsibility of provision to a man not to the woman.
Other another one comment and said that the only man who will be ready to marry her is a foolish man. because man has their own pride and they enjoy being the providers in the house, when you take the responsibility away from them it Distort everything.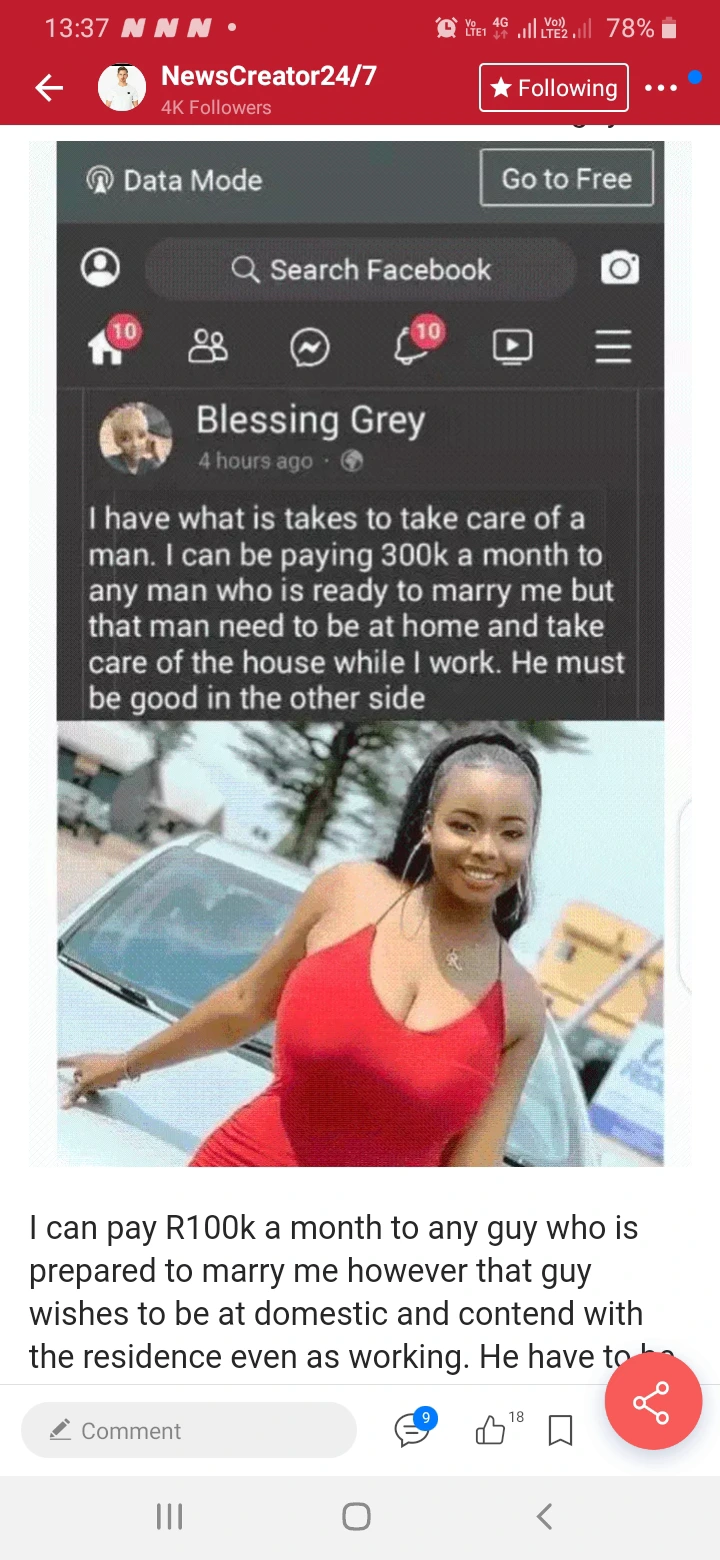 Another requirement of this woman was that the man must be good on the other side meaning that the man must be able to perform very well.so this woman issued a vacancy for single man and stated the requirements.
However whilst the woman was busy receiving negative comments, there are man who responded and they are willing to take responsibility and perform the two things that this woman requires.
Comment. like. share and subscribe.