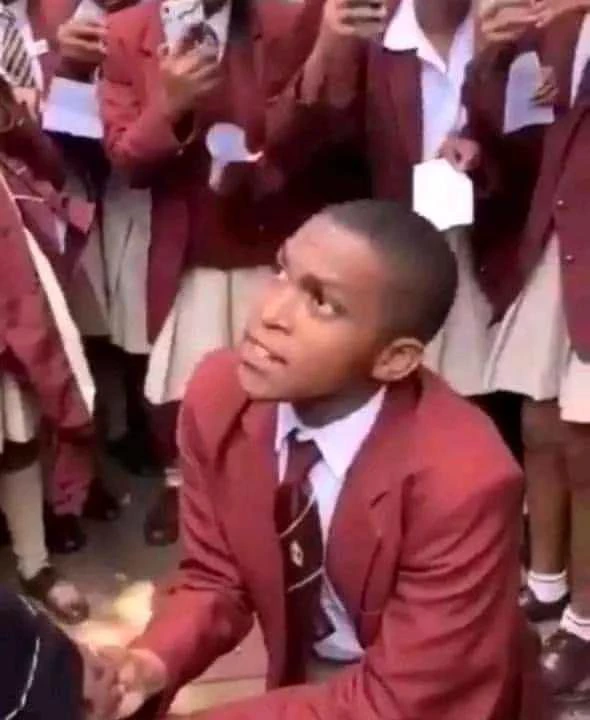 What can you people say concerning this? A particular SS3 student of Vetland Grammar School at Agege Lagos, has kept the social media debating as he proposed to his beautiful English teacher.
During an assignment in class, this SS3 student determined to propose marriage to his beautiful English teacher, he dropped a love note on the assignment page of his school book.
"It was a huge wonder to the whole college as e SS3 student could decide to do such to his English teacher. He had earlier told some of his school friends about his decision.
All other students were waiting to see the response of their English teacher. At her residence, when she was marking the assignments of the students, she saw his love letter which she likewise read.
The following day in school, the teacher distributed the assignments books back to the students, but she didn't give the boy his own copy, and requested him to go with her into the staff's room. The boy is alleged to be between 17 to 20 years of age.