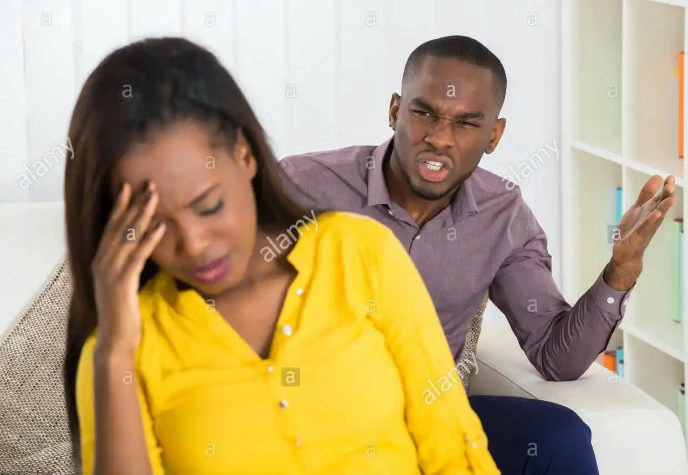 To love and be loved is a beautiful thing however as a lady, If you notice these 5 signs in your relationship, your boyfriend has replaced you with another lady.
1. Lack Of Excitement: If you notice your boyfriend is no longer excited each time you message, call, or visit him, someone else who may not necessarily be his new girlfriend has taken your place in his heart. Your calls and chats seem like a disturbance to him. You no longer feel the normal joy you feel each time you talk to him. The new lady becomes his preference over you. You start feeling unwanted or seeing yourself trying to make the relationship work.
2. Excuses: He comfortably gives you unnecessary excuses for his wrongs. He always has words to justify his ill behavior towards you. He sees everything he does from his perspective not considering how you feel. Your boyfriend has replaced you with someone else.
3. Argument: Every little conversation you have with him turns into an argument. What doesn't cause a problem between the both of you before becomes a major problem in your relationship. You can't freely play with him because you're scared it'll bring up another misunderstanding.
4. Lack Of Respect: when your boyfriend does not respect your decisions and choices anymore. He boldly does things you don't like and he is sure it would hurt you. Your feelings do not matter to him anymore. Someone out there is making him happy so he is no longer scared of losing you.
5. Lack Of Communication: When your boyfriend who cannot stay a day without sending you a text and hearing your voice suddenly stops communication with you or stops telling you how much he loves you, another lady is taking his time thereby making him less concerned about your relationship. The only time he talks with you is when you ask 'what is the problem?' He seldom chats with you and the chat feels unusual to you. Your boyfriend has replaced you, dear. And vice versa for the guys.
Add your points in the comment section