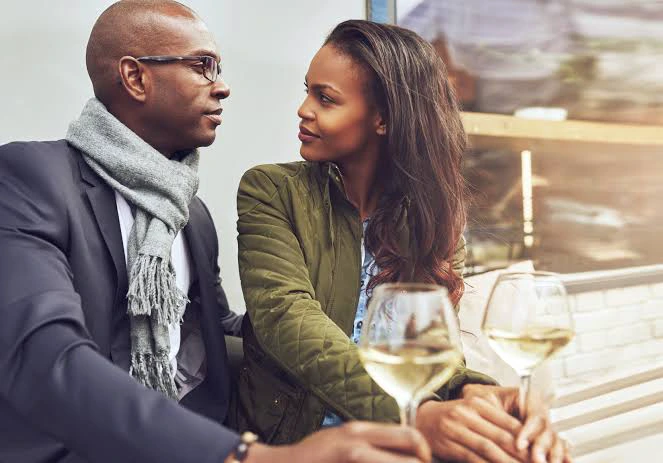 Wooing/toasting a lady is one thing a man will eventually do at one point or the other in his life, and as much as every lady he meets might not accept, he will keep trying till one accepts.
However, there are words that he can use to make a woman fall for him as he woo her.
Of course, every lady are emotional and they fall for anything romantic, and this cuts across majority of women in the world.
Thus, if a man can use some words, he can easily woo a lady and make her fall for him.
First thing worthy of note is the fact that you cannot approach a lady with such words.
The best thing a guy could do is to firstly build a friendship with such lady before approaching her.
In fact, no lady in the world would just meet a guy on the street and accept his proposal immediately except for some benefits she wants to get from him and then dump him.
By firstly moving close to the lady, you know some things about her; you know what she likes and dislikes, you'll know the kind of approach she would want.
Of course, in trying to build a relationship, don't make it so intimate such that she eventually turns you into a friend permanently; but you will build it briefly and then aim for your shot.
Thus, after you've been able to move closer to her, and you now have free access to talk to her and express your feelings; then you can use these words; and only then would your feelings be truly and genuinely recognized.
Note that there are tons of words you can use, but just few will be mentioned here and you can search online for many more.
1. I cannot spell Friendship without you
2. You are the most beautiful flower in the garden of my life
3. You can easily tell a lie for my convenience
4. You understand when I'm too busy
5. You know me better than even my siblings
6. You go an extra mile when I need help
7. You tolerate my bad moods and still speak to me nicely when you are in one
8. You make a great laughing partner
9. You walk in when others walk out
10. I can speak my heart out to you
11. We both share the same characters, why not let us be together?
12. You help me make the right decisions
13. I never knew what love was until I met you.
14. Life without you is like words without vowels; you need them to make it complete.
15. You complete me.
16. Baby you're a thief, you stole my heart.
17. You captivate my every being.
18. I am so lucky to have something that makes saying "goodbye" so hard
19. I love you because of no reason at all because if I have a reason to love you, I am afraid I will have a reason to leave you
20. Everyone is someone's dream, and you were mine.
21. If I had to choose between breathing and loving you, I would use my last breath to say "I love you"
22. If I could rearrange the alphabet, I would put U and I together.
23. The greatest thing this heart can achieve is to find something worth to dream, and babe, you are the dream.
24. My world is void without you in it
25. If I tell you I love you, can I keep you forever?
What do you think?
Use them and be romantic while doing so.
Share your thoughts and opinions on this.
Like, share and follow for more information.