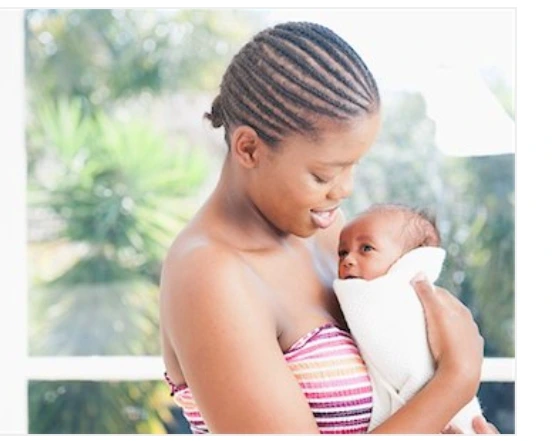 Guys, please never say this 4 things to your woman the mother of your child it hurts her so much.
Women are emotional, that's why you should be careful with your choice of words when you talk to them. Do you know what you say to a man he will easily forget and move on than a woman?
That's why when your woman is not happy with the way you are treating her, the next thing she will do is to remind you of the promises you made to her. Women value whatever you say to them whether you are serious or not.
What women go through during pregnancy, delivering and after childbirth take so many things away from them especially their beauty. That's why after childbirth is when you're going to discover some things you may not like about your woman.
You don't have to make feel bad by what you say to her or the way you behave towards her. She sacrificed all to make you a Dad so don't make your woman feel bad because of the changes in her body it's not her fault.
The photos are for illustrative purposes.
Check below for the things you should never say to your woman the mother of your child or children because it hurts her so much.
1. You are very fat and saggy now I hate it. No woman remains the same after childbirth. The changes happen to all women. Learn to love her the way she is now. And stop body-shaming her.
2. You are no longer tight the way I met you before marriage. If you can not do something about this, I will look for other girls. Looking outside for other girls will not solve the problem because once the lady outside becomes a mother, she too will experience the same thing.
3. Your hair looks bald and horrible I can't look at you anymore. This is not her fault at all. It happens to most women. They lose their hair after childbirth especially the edges. See your woman as the most beautiful woman on earth and see how she will be treating you like a king.
4. Why is your belly still big? You better go and work on yourself else. You shouldn't use such words on your woman it hurts her. Help her and achieve whatever you want from her. You can go with her to the gym or encourage her to take whatever you think will help her belly to be flat.
This photo below is a photo of how so many women's belly looks after delivery a child. It's just a few women that will not have their belly looking like this after delivering a child. This is due to a baby's growth in the belly. Appreciate your woman if she is now looking like this, that is why you are a father.