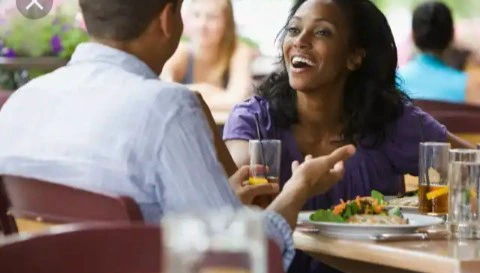 Sometimes it feels like some girls are hard to get in the sense that probably you are crushing on one and then you told her about your intentions but she seems not to be dancing to your tune.
There are other cases whereby you feel the lady loves you but you aren't just sure because she hasn't been showing it or she didn't tell you, well no woman will tell you that she loves you, it brings down her own standard but she may be doing somethings to let you know she wants.
Here are 4 things they do when they are deeply in love with you.
1. She will want to be in your presence time to time, yes if ever it happened to you, girls are more of emotions that men, so in any case a lady wants you, she will definitely show it by staying close to you.
2. A lady will laugh to every of your boring jokes, just because she likes you. This is also a point to notice, whenever a girl laughs to your jokes even though you know already that what you said is a boring stuff, then take her it's obvious live is in her eyes.
3. Sometimes it is constant fight and abuse, some men wondered why a particular lady just turn on them, well it is not a brawl or feud, she definitely is in love and probably you are not giving her the green light.
4. Lastly, women have this attitude of attachment, even though you are not dating her, it will absolutely look like a gym on the body and like you are betrothed to each other.